5 Top Buying Tips of Hospital Beds
Views: 7 Author: Site Editor Publish Time: 2021-01-07 Origin: Site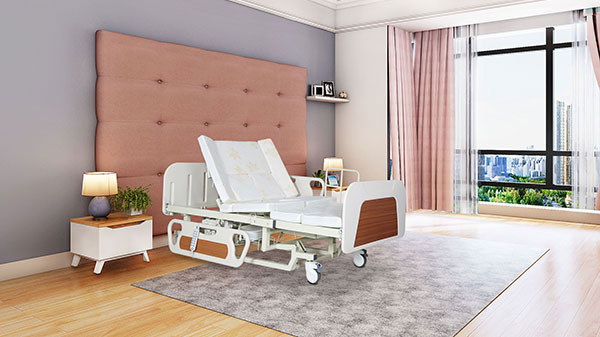 Maideiste has manufactured hospital beds for over 10 years, as a professional manufacturer, we'd like to point out the top 5 buying tips of hospital beds.
1. Write a list of essential features and desirable extras
Most hospital beds for the home are usually wooden, electric, height adjustable, and will normally have a profiling mattress platform. From here, there is a whole array of options available.
2. Ensure the mattress platform is profiling
Most hospital home-care beds will have a profiling function. This consists of an adjustable mattress platform (the base that the mattress sits on) that profiles to sit the user up in bed, and also raise their knees/legs.
3. Buy an electric hospital bed with a good height range
The height range of a bed is determined by measuring the distance of the mattress platform to the floor when the bed is in its lowest position and highest position.
4. Consider a low bed if the user is prone to falling out of bed
Low hospital beds are very similar to the common standard-height version, only they have the ability to be lowered much closer to the floor.
5. Trendelenburg positions are a handy extra
The Trendelenburg position is where the bed is tilted backwards so that the user is laid flat on their back with their feet higher than their head.
Take the above 5 tips into consideration before buying hospital beds. And if you've decided to buy a hospital bed in the end, don't forget to contact Maidesite for discounts on bulk orders.