5 Factors to Notice before Buying Hospital Beds
Views: 9 Author: Site Editor Publish Time: 2021-10-26 Origin: Site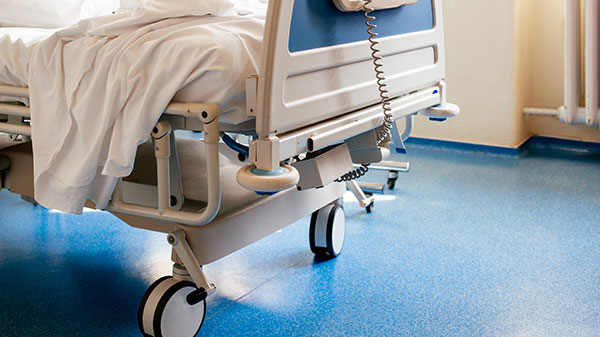 Buying a hospital bed is an important and often 'one-off' investment, to buy a satisfying hospital bed, you need to do some research. What factors are important to notice before buying? The following results in many years' experience:
1. High quality is a priority
The last thing you want is a poor quality purchase that will give up on you after a couple of years. When browsing the web, make sure you look at the quality of the bed before you look at the price.
2. Design should be a deciding factor
A big concern that many people carry when buying a hospital home-care bed is whether this will look cold and unwelcoming in their home. Many hospital beds do look clinical and uninviting, but there are some manufacturers who pride themselves on producing designed hospital beds like Maidesite.
3. Choose a supplier carefully
Choose a supplier that will offer you good delivery and installation service, and also ensure they back their beds with a good warranty. Ask the supplier about their after-care service and preferably look at some testimonials and reviews.
4. Ideally buy a mattress from the same supplier
If you need to buy a mattress at the same time as you buy the bed, try and find a supplier that will provide you with both. This way, there is no confusion between different suppliers' products should anything go amiss.
5. Make sure you know what is involved in installing the bed
Once you've decided on a hospital bed and its supplier, find out what is involved in getting the bed into your home and operational. Ensure the bed is supplied with a detailed instruction manual and installation guidance.
MD-BS3-004 Professional 3 Functions Manual Hospital Bed
If you need to know more details, contact Maidesite for professional suggestions anytime. Maidesite is a professional hospital bed manufacturer for over 12 years, over the years, Maidesite is dedicated in designing, manufacturing and exporting high quality hospital beds to the world of more than 80 countries. Maidesite is now looking for more distributors from the world to cooperate with. If you are interested in being a hospital bed distributor and your are looking for a professional hospital be supplier, Maidesite if your first choice. Contact us anytme for more information about our first cooperation.