5 Essential Home Modifications for Making a Home Wheelchair Accessible
Views: 2 Author: Site Editor Publish Time: 2021-07-08 Origin: Site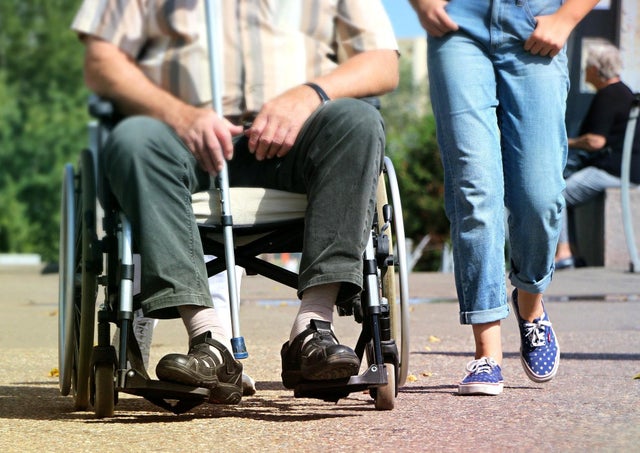 Your home is a place you should enjoy. It should not be a place that makes it difficult for you to live. However, many people are faced with difficult living situations once they require the use of a wheelchair.
If you use a wheelchair, it's essential for you to make your home wheelchair accessible. It will make it easier for you to go in and out, allow you to go about your day, and simplify your mobility limitations.
Manual or Electric?
This is perhaps the biggest distinction you will have to make when choosing a wheelchair. Do you want to go with a more traditional manual wheelchair or opt for a more powerful electric option? If you have limited mobility, a specific health condition or need to extra assistance, an electric wheelchair makes sense.
But, if you only need a wheelchair temporarily or occasionally, a manual wheelchair may be better suited for your needs. Some people simply prefer one style over the other based on personal preference or cost factors.
Here are 5 essential home modifications to make your home wheelchair accessible:
Entryway Modifications
Being able to get in and out of your home is essential to maintain a social and active lifestyle. This can be challenging for an individual in a wheelchair. Traditional home designs and stairs make it almost impossible for you to get into your home in a wheelchair without assistance. You will need at least one entry way with no stairs. Installing a wheel chair ramp is often the first of many modifications to make to your home.
Doorway Modifications
Traditional doorways are often inside your home can be a significant barrier. Many are not large enough for wheelchairs, limiting your ability to get into all rooms of your home. There are many ways to modify doorways to make them more wheelchair friendly. You can expand the doorway, remove trim, and install pocket doors to create more space.
Bathroom Modifications
Having an accessible bathroom is a must for individuals in wheelchairs or mobility issues. You will need enough space in the bathroom to turn your wheelchair without impairment. Grab bars can be installed to assist with transitions from the wheel chair to toilet and bathtub and wheel in showers can be installed to replace traditional bathtubs. A non-slip floor or mat is essential to reduce the potential of a slip and fall.
Kitchen Modifications
Being able to access cupboards, countertops and utilities is a challenge for people in a wheelchair. You can modify your kitchen to create enough space to turn around, access kitchen supplies, lower countertops, have appliances with more accessible designs. You can also add kitchen hardware to make opening and closing drawers easier.
Stair Modifications
Those in wheelchairs are often limited to the main floor of their home. But if you live in a multi-level home, you'll want to access these areas, stair modifications such as lifts and even elevators can be installed in your home to help you have access to all areas of your home.
Considering Home Modifications?
Wheelchairs are no longer one size fits all. There are many different types of wheelchairs available today. They come with customizable features, various shapes, sizes, and designs. What you choose can have a huge impact on your comfort level, easy to get around, and overall satisfaction with your purchase.
Here we will provide you with some advice on what you should be considering when buying a wheelchair. But, before we get into specific features, it's important to think about how, where and how much the wheelchair will be used.
We can help you make your home wheelchair accessible. Whether you need to build a ramp to access your home, renovate your bathroom or kitchen to make it more wheelchair friendly, we have the solutions you need to live a more accessible lifestyle.