3 Ways a Home Hospital Bed Helps Seniors Stay Safe&Comfortable
Views: 169 Author: Maidesite Publish Time: 2020-06-17 Origin: Maidesite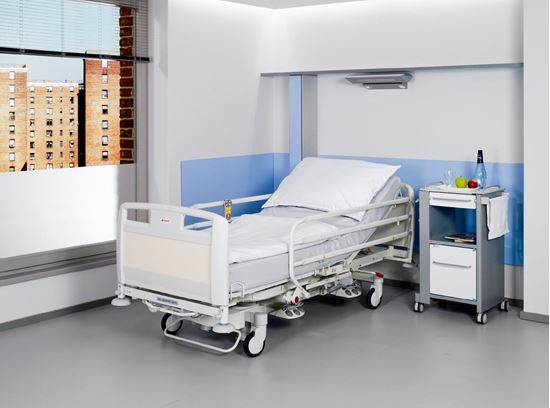 Home hospital beds are sophisticated pieces of medical equipment. They are also more expensive than consumer beds. It is reasonable to ask whether a home hospital bed is a wise investment for a senior or their loved ones. What are the benefits of buying a home hospital bed?
In this article, we focus on four ways a home hospital bed improves the lives of seniors with health challenges.
Reduce the Risk of Serious Falls
Hospital beds fitted with bed rails prevent seniors from rolling out of bed while sleeping and provide support while moving around the bed or standing up. The best hospital bed mattresses feature stiffened edges that also offer more support when getting out of bed.
Home Hospital Beds Help With In-Home Treatment
One of the best ways to prevent edema is to raise the legs above the level of the heart. Gravity helps the circulatory system to return blood to the heart, reducing the incidence of swelling. Home hospital beds with a foot adjustment make it easy to lift the feet.
Prevention and Treatment of Bedsores
Home hospital beds and hospital bed mattresses are designed to reduce the risk of bedsores and to help bedsores heal. The head and foot adjustments help seniors to change positions in bed, limiting the pressure that any one area is subjected to.
Maidesite, as a manufacturer of manual hospital beds and electric hospital beds, wholesales good quality hospital beds. We have our own factory and R&D team. Welcome to purchase or customise hospital beds or visit our factory in China. Feel free to contact us at any time!